Round 1 Picks and Predictions
(1) Philadelphia 76ers vs (8) Washington Wizards
Regular Season : Philadelphia won all 3 meetings between the two teams.
Injuries : None for the Sixers. Just some old ones for Washington – Thomas Bryant (ACL) and Deni Avdija (ankle) will both miss the post season entirely. Caleb Homesly is currently day to day.
My Prediction : Philly in 5
Best Bets : Embiid to go around 30 points/10 rebounds per. I suspect that Simmons will guard Westbrook, so take Beal for 30+. If Simmons is guarding Beal, take Westbrook for 20/12/12 (or thereabouts).
I've been so high on the Washington Wizards and they have been playing so well lately. Sadly, I think the 76ers are about two remind us of two things. The first is how dominant Philly can be (and have been). The second is that fairy tales don't come true and Washington are still Washington.
In the regular season, Joel Embiid destroyed Washington. I suspect that will continue. Embiid averaged around 30 points and 10 rebounds against the Wizards, shooting about 60%. With the Wizards usually playing a poor defense, he should feast pretty easily. I suspect he will also spend a lot of time at the free throw line.
The next question I had is about Ben Simmons, mainly who will he be guarding? I think it will be Westbrook and that could be disastrous for Washington. Westbrook does most of his scoring damage inside. If he has to contend with Simmons on the perimeter and Embiid on the interior, his points might dry up.
However, the Wizards are at their best when Westbrook is facilitating, not scoring. If he can get every one around him going, they might be able to make some games competitive. Maybe. I don't really believe that.
What would it take for Washington to have a chance? 40/15/15 from Russ? 45 a night from Beal? 50? 60? 30 from Bertans? I honestly don't think anything will help them. The Cinderella story is (almost) over.
(2) Brooklyn Nets vs (7) Boston Celtics
Regular Season : The Nets took all 3 games, pretty easily too.
Injuries : Brooklyn are missing Chris Chiozza with a hand injury. He is expected to return for the playoffs, we just don't know when. For Boston, Jaylen Brown (wrist) will miss the entirety of the playoffs. The good news is, that will only be about 4 games! Robert Williams III (foot) is day to day.
My Prediction : Get your brooms out, Brooklyn in 4.
Best Bets : There won't be a lot of defense played, so the overs should usually be a good play. Tatum should go crazy, 35+ (40+ if you're brave).
It's unfortunate that Brown is injured, because without him, I don't think Boston have a chance. They were involved in a first round sweep last year (which I correctly predicted, I might add) and I think they will be again, just on the wrong side of it this time.
Tatum should be able to drive his stats up, because the Nets won't really defend him. I suspect he will have at least one 50 point game in this series. Sadly, that won't be enough. He could go for 80 and they'd still lose!
The Nets are just overloaded with offensive firepower. They are a genuine offensive powerhouse and Boston don't have anything to stop them.
(3) Milwaukee Bucks vs (6) Miami Heat
Regular Season : Milwaukee won the series 2-1, although I think it is worth nothing that Jimmy Butler didn't play in those games.
Injuries : Milwaukee have a handle of key guys on the list. Middleton and Portis are both day-to-day, but I expect them both to play. Axel Toupane (oblique) is expected to miss game 1. The real news is that Antetokounmpo will miss at least the next 2 weeks with an Avulsion fracture to his right patella tendon. I have no idea what that means. Just to clarify, I'm talking about Thanasis, not Giannis.
Miami also have a few guys on the list. Kendrick Nunn is day-to-day with a calf injury. Andre Iguodala is also day-to-day, although with a hip injury. Omer Yurtseven is day-to-day (alright, seriously, who is that?) and obviously, Oladipo is done for the season.
My Prediction : The Bucks in 6
Best Bets : *shrug emoji* Jimmy Butler to go over his PRA?
This series is a little bit harder to predict than some of the others. There are so many variables! I'm sure we all remember the "upset" last year, with Miami taking the series. I put upset in quotation marks, because we all saw it coming. So, can Miami do it again or will Milwaukee strike revenge?
A fair bit has changed since then. Miami have lost Crowder. Iggy missing team could be pivotal. Milwaukee can shoot the 3 ball now and have added Jrue Holiday to the roster. Remember playoff Jrue? Also, I think it's fair to say that Miami just aren't performing as well as they were when the two met last playoffs.
With that being said, Miami have done a great job against Giannis this year. I wouldn't go so far as to call them Giannis-stoppers, but they can at least slow him down.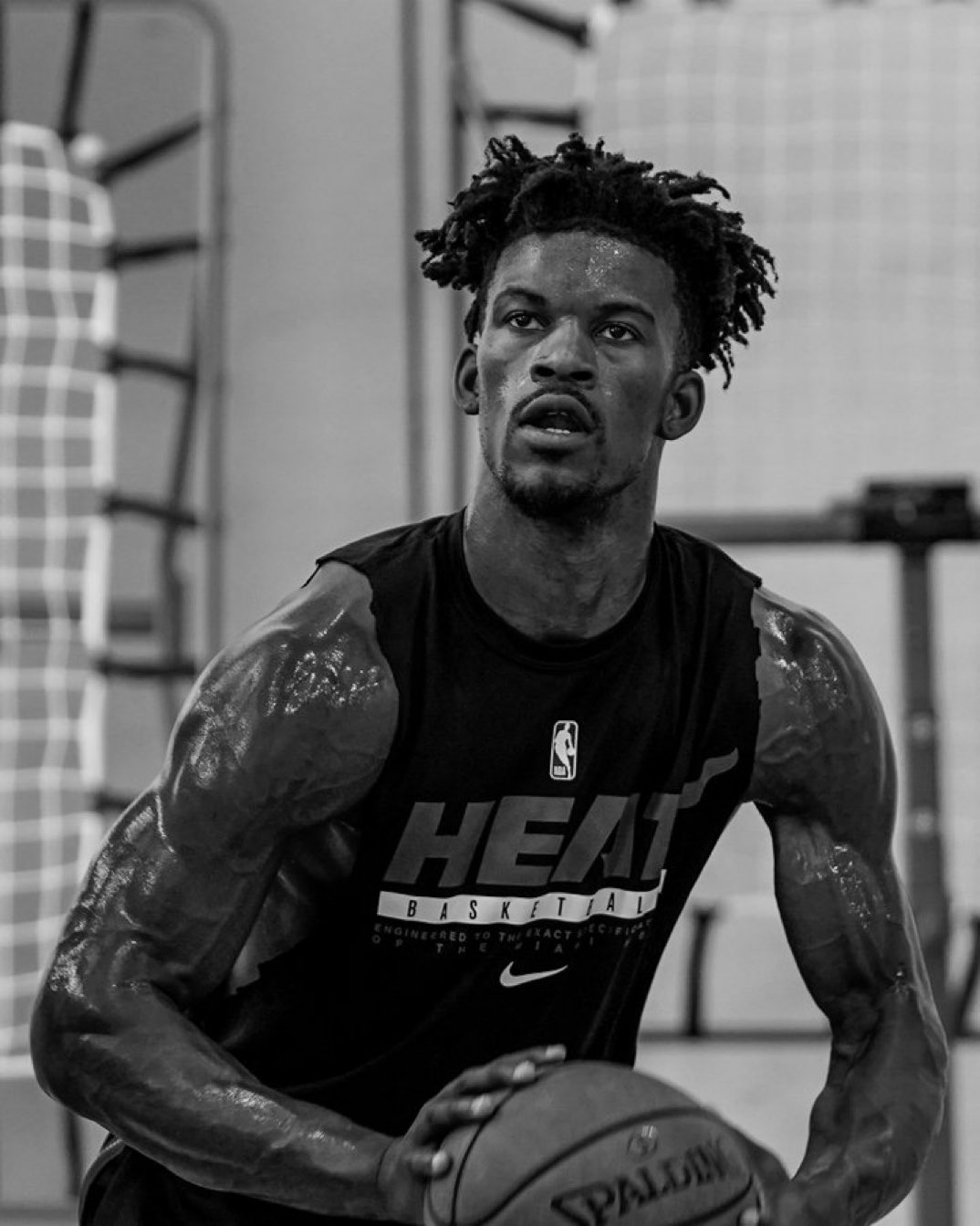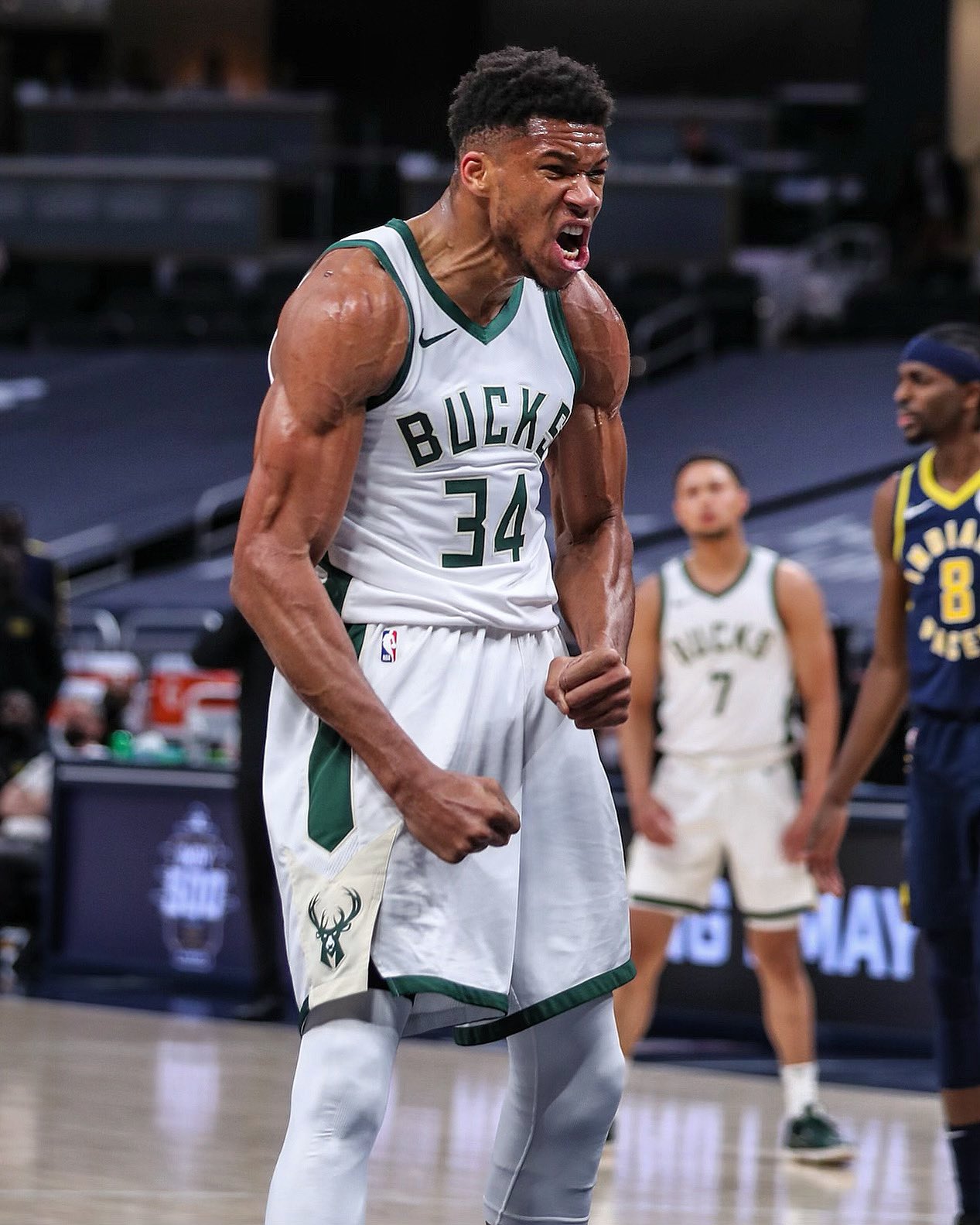 The key matchup I'll be interested in is Jrue Holiday vs Jimmy Butler. It's true that Miami haven't been performing as well as before, but Jimmy is as good as ever. The victor of this match up could be a deciding factor in the series. Both of them have their work cut out for them.
Finally, this is surely Bud's last chance as head coach of the Bucks. If he doesn't get them to the Eastern Conference Finals (at least!), this will have to be the end. Will he finally step up and take this team to the promised land?
(4) New York Knicks vs (5) Atlanta Hawks
Regular Season : New York swept the series, 3-0.
Injuries : It's a long list for Atlanta, but I suspect that will shorten significantly soon. Kris Dunn, Bogdan Bogdanovic, Clint Capela, Kevin Huerter and Danilo Gallinari are all day-to-day. Brandon Goodwin is done for the season with respiratory issues. Cam Reddish (achilles) has been cleared for limited practice and will be reviewed in 10-14 days, so will likely miss the entire first round.
Mitchell Robertson (foot) hasn't been ruled out of the playoffs for the Knicks, but doesn't look ready for this series either.
My Prediction : Give me the Knicks in 7!
Best Bets : Either team to not score 100 points. Total points under.
These are the kind of series I live for! This should be a lot of fun. Offense vs Defense. Talent vs Heart. Not to imply that Atlanta have no heart and New York have no talent, but you get what I mean!
There are a couple of interesting things to watch in this series. The first is that home advantage might actually matter. The Knicks have that advantage and Madison Square Garden will be open to up to 15,000 fans per game. That's a lot of happy New Yorkers cheering on the Knickerbockers. On the other hand, I don't know if Atlanta are allowing fans in. I think the fans will really inspire the Knicks. They say that MSG is one of the best buildings to play in.
I don't think you'll see any (or many) blowouts in this series. I think that the games will be closely contested down the stretch, which leads me in to the next interesting point. Atlanta are one of the worst ranked clutch teams in the league. Thibs knows how to coach his team and how to have them execute down in crunch time. This could be trouble for the Hawks.
Speaking of Thibs, you'd have to give the coaching advantage to the Knicks. Thibs knows how to get it done. We all know how Nate McMillan tends to fare in the post season. And if you don't know, it's not well.
You know that I will always pick good defense over good offense. That's why I have to roll with the Knicks. I can see this going to 7 games pretty easily. I can't wait for it. Can Randle lead the team? What does D-Rose have left? What about Trae Young? Or Bogdanovic? Let's not forget about the rebounding machine, Capela!
This series will come down to who wants it more and who will execute better. I'm going to go with the veteran experience, both by some players and the coach of the Knicks. And the added bonus of fans in the gah-den.