The evening kicked off with Christian Cage taking on Matt Sydal, in a very solid opening singles match. This had just about everything you could ask for – fast paced action, technical moves, crisp execution and a little bit of top rope action. Fantastic opener, Cage picked up the victory.
Post match, the two competitors hugged and shook hands. Aw. The good sportsmanship and warm, fuzzy feelings didn't last long though! Taz was flippin' out over at the announce desk. That man is a heart attack waiting to happen.
Ricky Starks made his way out and distracted Cage and Sydal. Hook and the rest of Team Taz jumped the two from behind. "Hangman" came out and had a "hold my beer" moment. Not in the meme sense, in the literal sense. He made Ricky Starks hold his beer and off he went to kick some Team Taz ass.
It didn't work out very well for him though. Team Taz won the day and kicked the snot out of Cage, Sydal and Page. No one came to save "Hangman", not even the Dark Order. I am pleased to announced that Ricky Starks continued to hold the beer and possibly still is at the time of typing. Taz was proud.
Backstage, the Varsity Blonds are disappointed in the Young Bucks. Join the club, gentlemen. They have jackets. The Varsity blonds will get their chance at the Young Bucks a little later, in a tag team title match.
Moxley and Kingston claim that they are going to beat The Acclaimed later on. This is interesting, because The Acclaimed claim the opposite. You can't spell "acclaimed" without "claim", so I'm going to go with them on this one.
Speaking of The Acclaimed, they dropped their album this week. You can listen to "Critically Acclaimed Vol.1" anywhere you stream music. I highly encourage you to do so. It's got some good stuff on it!
Let the battle of the eyebrow slits begin! Moxley and Kingston make their way to the ring first, to the tune of Wild Thing, once more. I'm still not sure that I approve.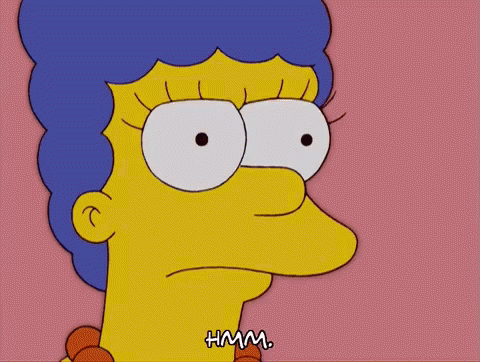 The Acclaimed were out next and as per normal, they kicked things off with an excellent diss track, of which I approve greatly. I've said in the past that I am a massive fan of The Acclaimed and of the pairing of Eddie Kingston with Jon Moxley. It's no surprise that I really dug this match.
Unfortunately, Moxley had to stoop to cheating to pick up the victory. He has no shame and I cannot believe he would sink so low as to use a foreign object as a weapon.
Some of you will accuse me of being biased and point out that The Acclaimed tried to cheat first. Wrong! Max wasn't giving Anthony a chain to use as a weapon, he was just showing his best friend his necklace. Then he came in with a boombox to play his new mixtape, which you can now stream anywhere (Critically Acclaimed Vol.1- check it out!). Admittedly, it might not have been the best time, but it is within the rules.
Alex Marves has tracked Chris Jericho and is attempting to get the "scoop" on whether or not the Inner Circle will accept the Stadium Stamped match against the Pinnacle. Get out of here, Marves! Don't you know it's all scripted? We'll get the answer when we get the answer.
Tony Schiavone is interviewing Ethan Page and Scorpio Sky. At least he was, until Ethan told him to beat it. It's ok, Ethan. We were all thinking it. Page and Sky talk about how they are coming for Darby and Sting. I am now convinced that I was right when I predicted they will have a tag team match at Double or Nothing.
Well, you can only listen to someone talk shit about you for so long. Sting made his way down to the ring to shut the dup up. Tony lost his cool at the sight of Sting, as per normal. I'm 99% convinced that there is something going on with those two backstage. You can hear his erection hit the desk every time Sting comes out to the ring.
Anyway, Sting proved to be a nice distraction, giving Darby the opportunity to attack the other two from behind, with his skateboard. The name "Ethan" is written on the skateboard. Not in a romantic, Tony loves Sting kind of way. More in a Hannibal Lecter loves Clarice kind of way. I'm not saying that Darby wants to eat Ethan Page and make a skinsuit out of him, I'm just saying we can't rule it out.
After a bit of kerfuffle, Sky tapped out to Sting. Page and Sky then fled the ring, only to be stopped by the Dark Order. Where were you guys when Adam needed help?! No matter, Page and Sky just found a different exit to flee from. They win this round. Kind of. Not really.
In a presumably fancy restaurant, the Pinnacle are having dinner. MJF is mad at Jericho, but that's about all I take in. I'm a little distracted. First, by the delicious looking steaks they are eating. Compliments to the chef, They looked perfect. My other distraction was the red wine they were drinking. I'm no connoisseur, but I do enjoy the occasional red. However, this wine looked like red cordial.
Shawn Spears was obviously having the same questions of the vintage as I was, because he smashed the waiter's head on the table. Good. I'm glad someone is holding them accountable. Tully paid off the waiter and that was the last of that ugliness. I assume the waiter went off to go get some real wine.
It feels like we haven't had a match for a while! The next one on the card is our reigning AEW Women's Champion, Hikaru Shida taking on Rebel. Whoever scripted this match let me down. You all know that I love Shida. But this was the perfect chance to have her lose a match and buld her rivalry with Baker even more.
Britt Baker ran interference and in the commotion, Rebel used her crutch to take down Shida. This would have been the perfect opportunity to have Shida lose the match and generate even more heat for the upcoming match with Baker.
However, once again, AEW was too scared to have a legitimate upset result. Imagine how cool it would be if Shida's last match before her title defence was a loss to Rebel? All caused by Britt Baker! Instead, Shida did what all babyfaces do around here and overcome the stacked odds to win again. Disappointing, in my opinion.
In the medical room, Orange Cassidy is having his shoulder examined. Don Callis and Kenny Omega come to visit him and offer him a contract. They said if he signs it, he will forfeit his title match at Double or Nothing, but will get another title match in the future.
Much to Omega's dismay, Cassidy rips the contract in half, without even reading it. Don Callis is never one to be deterred or caught off guard and has another contract at the ready. They leave it with Cassidy and encourage him to think about it.
The Inner Circle, minus Santana (still in prison I guess?) gather in the ring to discuss whether or not they will take the Stadium Stampede match. They all share their opinions. Ortiz holds the microphone like it is a knife. He marches to the beat of his own drum and I respect that. Of course, they accept the match.
Tony is with Jade and they recycle the same stale "I don't want a manager but I'll take a manager" routine that they've been doing the past few weeks. Will it ever end? It looks like Mark Sterling is the hot pick to be her manager. I'm pretty sure that during the promo, he was staring at Jade's boobs a lot. I don't know if it was scripted or not, but my wife noticed it too.
Serena Deeb defeated Red Velvet and retained her NWA Women's Championship. I won't dive into detail on this, because we are running long and I've already made my feelings on Red Velvet clear.
Alex Marves is with Pac, waiting outside the Elite's locker room. Pac is keen for his title match against Omega at Double or Nothing.
Anthony Ogogo defeated Austin Gunn in a singles match. I understand that a boxer can punch harder than the rest of us mere mortals, but I feel the overselling of his punches are a bit ridiculous. Gunn bit into a blood capsule (or his own lip) to make it look like he had internal bleeding after a gut punch from Ogogo. Come on. Did you know Ogogo is 78% blind in his left eye? That is a crazy specific figure.
Alex is earning his pay check tonight and is now interviewing SCU. He asked Christopher Daniels about the tweet I mentioned last week. Daniels said nothing, shook hands with Kaz, whispered in his ear and rode off into the sunset. Well, walked off. And it wasn't the sunset. Exit stage left. You get the point.
Kaz said that he wasn't going to share what Daniels said and also stated that words can't express how much that he means to him. Aw. Kaz puts the Elite on notice and says that he is coming for all of them. He also mentions that the Young Bucks might lose their beloved titles to the Varsity Blonds tonight. Come on, Kaz. No one believes that.
During the commercial break, Sammy comes out with his cards. He basically just hangs crap on the Pinnacle and talks about Stadium Stampede II. He holds the cards still for a really long time. They've got between 1-4 words per card, do we really need 10 seconds for each one?
Miro comes out to the ring and thanks Jesus for the TNT Championship and his superior physique. Not Jesus' physique. I mean Miro's. Anyway, Miro promises to defend his title on Dynamite next week versus anyone and then again at the PPV.
Lance Archer and Jake Roberts interrupt. Ugh. Lance mentions that their fight will be like Godzilla vs Kong. How much do AEW get every time that movie is mentioned on broadcast? It must be a lot.
Next week, Dynamite will air on Friday, not the Wednesday. Some of the confirmed matches are : Miro vs Dante Martin for the TNT Title, Joey Janela vs "Hangman" Adam Page, Evil Uno & Stu Grayson vs Ethan Page & Scorpio Sky and Darby Allin vs Cezar Bononi.
As well as that, we will have the weigh in for the America vs England Cody vs Ogogo clash, Jade has issued an open challenge (I'll take it!), Orange Cassidy will give his answer to Kenny & Don, we will celebrate the Inner Circle and the One Year anniversary of Shida winning the AEW Women's Championship. What a year it has been.
Double or Nothing is May 30th and will feature : Miro vs Lance Archer for the TNT Title (assuming Dante Martin doesn't win the title first, lol), Ethan Page & Scorpio Sky vs Darby Allin & Sting (called that like a month ago!), Kenny vs Pac vs Orange Cassidy (assuming Cassidy doesn't quit) for the AEW Championship, Britt vs Shida for the Women's Championship, The Casino Battle Royale, Cody vs Anthony, The Young Bucks vs Moxley & Kingston (in a Tag Team Title match), Adam Page vs Brian Cage and of course, the Stadium Stampede between the Pinnacle and the Inner Circle.
Finally, time for the main event! If you are still reading, thanks for sticking with me. It's been a long one. I had fun though!
The Varsity Blonds had a chance at the Tag Team Titles against the Young Bucks and obviously, did not win them. They still put on a very good match though! I'm liking them more and more each week. I think adding Julia Hart to the team was a great decision. Brian Pillman Jr. tapped out and the Young Bucks retained (thanks to some morally ambiguous tactics).
After the match, Moxley and Kingston came down to the ring to beat up the Young Bucks. They succeeded in doing so. Kingston also stole their shoes and socks. That's some next level villainy. The socks as well? That's cold man.
Alright, I'm outta here! I'll be back later today with my NBA Eastern Conference Round 1 picks and predictions. As for wrestling coverage, I'll be back Friday for Dynamite!
What Double or Nothing matches are you most looking forward to? Tweet me or leave a comment below!